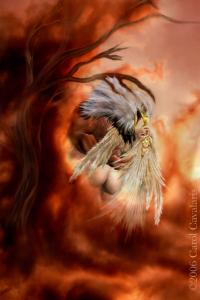 A romantic fantasy artwork of an eagle man embracing a swan woman, inspired this story.

Captured art and prose by Carol Cavalaris


She fell from the sky
a wounded bird
his helpless prey
a breath away
from eternity.

But deep within
his beastly heart
he felt the beating
of life
of love
of rapture
and knew it was he
who had been captured.